About Us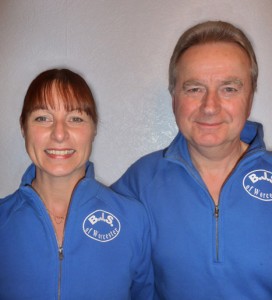 B.J.S. are Barry and Jessica Staff and we live in Worcester – hence BJS of Worcester!  The business started in 2004 when, at the time, we used to breed Gouldian Finches purely for our own pleasure.  Barry made some nest boxes out of plastic for our own birds and friends who saw them asked if he could make some for them.  It didn't stop at nest boxes though and before long Barry was making carrying cases, seed hoppers and hospital cages, all out of plastic and putting his toolmaking and engineering skills to good use.
We have met lots of lovely people over the years at the different shows we go to and have made many friends.  One friend in particular is Keith Gladwell and over the years worked in close association with him and when he took retirement in 2011 he passed on his successful business to BJS of Worcester, enabling us to expand our range of products to include cages.
We make a standard range of products, which are all here on our website, but if there's something you cannot see that suits you and your birds needs then Barry can advise and make any of the products to your own specification.